ABOUT US

The Houston Latin Fest is a family- oriented Latin music festival that provides the surrounding Latin communities in Houston a place to gather with family and friends to listen and dance to live Latin music, connect with other fans in an open social space, and celebrate their Latin heritage.

The Houston Latin Fest is a festival that was created for all Latin people(El festival de todos los latinos) to promote unity, diversity and to preserve the tradition of Latin music for future generationslike no other festival. It also features some of today's top performers in Latin music.

OUR GOALS

The Houston Latin Fest, highlighting the Latin culture, music, art, cuisine and much more while bringing North, Central and South, and the Caribbean together in one festival providing Houston with the ultimate Latin experience. Un Continente, diferentes Naciones, Latinos unidos!

Houston Latin Fest offers a unique marketing opportunity to companies that wish to extend their reach in the Latin market and also by providing a fun way to entertain employees and clients as well as to gain recognition for your company.
PROMO
JONES PLAZA.
click to play
LOCATION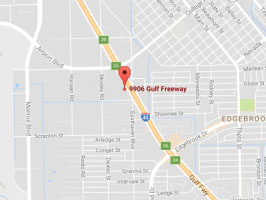 9906 Gulf Freeway, Houston, TX
ADMISSION
All tickets are available for purchase online or at the gate on the day of the event.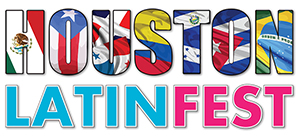 No coolers, containers, nor pets are allowed at the venue.
SPONSORS INFO
The Houston Latin Fest has a limited number of sponsorship opportunities in a variety of packages that include branding opportunities within the festival. These packages can be customized and offer tremendous visibility for participating companies who wish to participate in the festival.

We anticipate a great turn out, making it one of the most entertaining events of the year and a perfect opportunity for companies seeking to increase their exposure and to promote their brand, product and/or service.

If you are interested in being a sponsor, contact: sponsorship@theofficialhoustonlatinfest.com
VENDORS INFO
The Houston Latin Fest has a limited number of vending opportunities for local vendors who wish to participate in the festival. We anticipate a great turn out, making it one of the most entertaining events of the year and a perfect opportunity for vendors to sell art, crafts or food, distribute information, recruit members and educate the community.

If you are interested in being a vendor, contact:
vendors@theofficialhoustonlatinfest.com
CONTACT US
Houston Latin Fest
P.O. Box 711261
Houston, TX 77271

...................................................................................
Tel. 832.422.8936
...................................................................................
www.houstonlatinfest.com
info@theofficialhoustonlatinfest.com